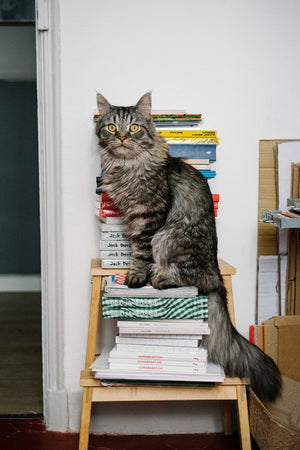 We are pleased to offer free shipping over £50 for EU and UK and over £100 for the USA and CA, on the majority of all orders. A few important points to note:


Free shipping is only applied if the products ordered are dispatched from the local fulfilment location for your region. This means if you are in the EU, from our warehouses in the Netherlands or France; in the UK, from our London warehouse Central Books; or in the USA from our Brooklyn warehouse Citizen Editions.



If items in your order are being shipped from an alternative warehouse then 

you will still be charged shipping

. Please consult the page for the product you are ordering as we will always indicate if the book is not in stock at all four of our fulfilment locations, and exactly where it is shipping from. Any signed/rare/special editions are often only available from one fulfilment location due to their limited availability.



Free shipping is sent with economical postage services at our discretion. If you require expedited/courier shipping then please select this indicated paid option while checking out.

If anything is still unclear with your order don't hesitate to contact us! sales@loosejoints.biz